Hello world! (o anche una sua piccola parte)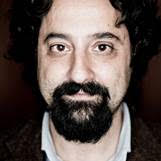 Ciao a tutti. Eccomi qui. Inizio parlando un pò di quello che faccio.
Freelance, da 30 anni tutti mi chiamano PIERSOFT da quando cioè mio padre mi regalò un Commodore 64 e mi "marchiò a vita".
Vivo a Lecce da 25 anni, città nella quale ho gestito alcune società operanti nel campo delle TLC e ICT. Nel mio sangue scorrono a pari merito i Sassi di Matera e la Bora di Trieste.
Eclettico, alterno la gestione commerciale con quella tecnica e ho gestito fino a Febbraio 2013 una squadra di circa 30 persone, tra impiegati, tecnici e commerciali, impegnati nella gestione di mandati per conto di Telecom Italia Impresa Semplice, Alcatel TLC, CISCO Networks, Samsung Networks.
Ho svolto numerosi corsi di aggiornamento sia interni a Telecom Italia che presso la Logotel Spa e l'Università Bocconi (E-business Agent Academy) per la gestione aziendale.
Da alcuni anni mi occupo prevalentemente di sviluppo applicazioni nonchè website e consulenza aziendale sui social networks.
Fino a Dicembre 2013 mi sono occupato della gestione e della promozione della candidatura di Matera a Capitale della Cultura 2019 attraverso il portale della Community e promuovo sui social networks il processo di candidatura: http://community.matera-basilicata2019.it
Fino a Dicembre 2013 ho curato il progetto OpenData del Comune di Matera e il processo partecipativo per la crescita e diffusione di OpenStreetMap nella città dei Sassi. Spero di continuare nel 2014. Questo mi ha permesso una buona conoscenza dei processi della PA e mi permetto di mettere nel mio curriculum EGov Consultant. Nel 2013 abbiamo vinto il primo premio come miglior Comune OpenGeoData in Italia.
Nel 2014 ho iniziato la collaborazione con SalentoWeb.Tv e con il Comune di Lecce per la gestione dei processi OpenData. Nel 2015 abbiamo vinto il premio come miglior Comune d'Italia per gli OpenData partecipativi. Nel 2016 abbiamo vinto il primo premio OpenGov indetto dalla Funzione Pubblica.. Come dire primo comune in Italia 🙂
Ho lavorato anche in Regione Basilicata come membro della Task Force per l'Agenda Digitale e mi sono occupato della creazione del portale regionale degli opendata.
Nel 2017 ho curato i processi e i portali opendata per il Comune di Francavilla Fontana (BR), Galatone (LE), Terlizzi (BA) e per conto del FormezPA anche la formazione e la realizzazione del portale OpenData della Regione Sicilia.
Ho anche intrapreso un'opera complessa di coordinamento dei Comuni della Terra delle Gravine all'interno di un Bando MIBACT, per il rilascio in OpenData dei Beni Culturali (luoghi della Cultura, eventi, patrimonio immateriale ect).
Infine mi occupo da 5 anni di coding , sia come mentore CoderDojo sia come esperto formatore di docenti, nelle Scuole del primo e secondo ciclo, grazie ad alcuni bandi nazionali vinti.
Dal 2021, per conto di AGID , gestisco il portale nazionale dei Dati Aperti dati.gov.it.
Questo blog lo ho aperto su sollecitazione di grandi persone e forse anche buoni amici e del gruppo Spaghetti Open Data, Wikitalia e Wikimedia. Mi riferisco ad Alberto Cottica, mio mentore che non finirò mai di ringraziare, a Maurizio Napo Napolitano, Simone Cortesi e tutto il gruppo di amici della rete con cui dialogo ogni giorno. E a Riccardo Luna che tiene a bada virtualmente tutta questa mandria di scalmanati. Aggiungerei tutti i nomi ma temo di dimenticarmente qualcuno e non vorrei musi lunghi. Cito solo alcuni nomi da nord-sud per rappresentanza: Luca Corsato, Andrea Borruso, Andrea Nelson Mauro, Matteo Brunati, Morena Ragone, Paolo Mainardi ect.. Tutte persone che mi insegnano ogni giorno a volare alto.
"Tutto quello che regali ogni giorno non può rimanere su Facebook, devi metterlo su un blog" ed oggi 21 Gennaio 2014 li ho seguiti alla lettera. Spero di non annoiarvi con le cose che dirò. Mi trovate anche come autore su chefuturo.it e forumpa.net
Ah dimenticavo! strimpello chitarra e pianoforte, mi occupo di disabilità, sono camperista e ho 2 figli, lollo e lilly
Piersoft
il mio CV formato europeo-Paolicelli_31_12_2022
Curriculum FormezPA per Pubbliche Amministrazioni al 31_12_2022
Biografia sintetica finalizzata alla Pubblica Amministrazione:
Anni 2009-2019: Formatore e consulente per le politiche di OpenGov e OpenData per le Pubbliche Amministrazioni. In particolare ha seguito i Comuni di Matera (di cui è stato Open data Manager), Lecce e tutti i comuni pugliesi che hanno un proprio portale opendata. 
Anno 2014: A livello regionale è stato membro della Task Force per la scrittura dell'Agenda Digitale della Basilicata, 
Anno 2017-2019: per conto di FormezPA ha seguito le Regioni Sicilia e Sardegna per progetti interenti la capacità istituzionale sugli Open data e processi partecipativi.
Anno 2018: Per il centro di Competenza della PA del Friuli Venezia Giulia è stato formatore per il personale regionale e comunale.
Anni 2017-2019: Come membro dell'Open Government Forum ha partecipato ai tavoli di lavoro per la stesura degli attuali Action Plan governativi.
Anni 2017-2021: Per la LUM è docente per il Master MASIC Public and Innovation Management – Smart City e MACHM Culture and Heritage Management dal 2017.
Anni 2016-2019: Open data Manager della Fondazione Matera Basilicata 2019
Nel 2017 ha vinto con il Comune di Matera il premio speciale Smart City – Pionero per il servizio digitale MateraPulita, nel 2017 ha vinto con il Comune di Lecce il premio OpenGov Champion della Funzione Pubblica, nel 2013 ha vinto il premio OpenGeoData con il Comune di Matera e nel 2016 per la Regione Basilicata.
2020-2023 FormezPA vincitore bando per formazione RTD e accompagnamento PA sui temi dell'OpenData e OpenGov. Vincitore Bando L3 "Italia Login" per la gestione del portale nazionale dei dati aperti dati.gov.it per AGID